Who is Selena Gomez boyfriend? Who is she dating?
Everything You Need To Know About Selena Gomez boyfriends. Who is Selena Gomez dating? Who is her new boyfriend? Who has Selena Dated in the Past?
Here's everything we know about Selena Gomez boyfriends
Just this year, Selena dating rumors started on January when she was spotted with Austin North. We thought they were dating, but it seems, it was not correct. She has also been related with Zac Efron and lately with Niall Horan. Fans are wondering if this means Selena and Niall are officially together, but they may be just longtime friends.
Looks like dating is not a big priority for Selena Gomez right now. We know that she has been really busy these days. She's been working on new music, launching a whole fashion collection, reading, taking care of herself, attending and coordinating birthday parties for her friends and performing at Coachella Music Festival.
Gomez just returned to her home in Los Angeles, after going on her friend Courtney Barry's bachelorette trip to Cabo. She was photographed going to a studio there, dressed in a tan coat and black turtleneck. Based on the photos we have seen these vacations have really been great for her. Just check her Instagram below to see for yourself.

There were rumors that "Selena and Niall are very cool with each other and are friends. They have flirted in the past but Selena and dating is just not something she is interested in right now, even someone she thinks that is so cool and nice like Niall," as a source told Hollywood Life. "Selena will find love at her own pace and time, but with Niall, it's just not happening right now because she wants to be the best her before she shares herself romantically with anyone."
Despite her recent get together with the One Directioner, according to In Touch Weekly, Selena might have a new mystery man. Sources told them Selena is getting semi-serious with a new boyfriend. Time will tell.
More recently, according to In Touch Weekly April 8th issue, Selena Gomez "has a new boyfriend, and it's semi-serious" with sources saying "he's been spending a lot of time at her house." We don't know who he is yet, but hope he is the right one for her.
What is important, is that she is focusing on herself, and once she is good just as an individual she will then be able to develop a relationship. and here is where the new developments in her life are very important, the new man isn't the only thing SelGo is focused on these days. Last week, singer/songwriter Justin Tranter told HollywoodLife.com that he's been helping her pen new songs for SG2.
"Well, she did post an Instagram video in the studio that I was in so I think that I am allowed to say yes, I am working with her on her next album," he confirmed. "I normally would want to let her announce that but, she did kind of put it out there so I can say yes I am working with her.
WHO HAS SELENA DATED?
In January 2019, there were rumors of her dating Austin North, but probably they were just friends. At the end of last year, she went to rehab for "anxiety issues", and left it in December. Furthermore, In February 2019, a source told Us Weekly, that Selena wasn't looking to date since she wanted to focus on herself.
Selena Gomez had dated Justin Bieber on and off since 2010, but not anymore
Her last public relationship was with Justin Bieber, they have been on and off several times since 2010, the last one from October 2017 to February 2018. Since then, Selena hasn't publicly posted or commented about her love life, though her friends have. When the rumors that they were dating started, to the end of 2018, Justin went on to marry Hailey Baldwin, proving that those rumors were unfounded and not true.
During the relationship, they did a lot of things together, from releasing songs that let us into the details of their messy relationship. Justin made "Sorry," "What Do You Mean," and "Mark My Words," while Selena gave us the feels with her single, "The Heart Wants What It Wants."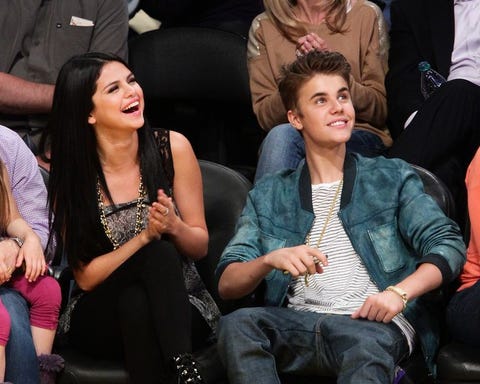 Was Selena Gomez dating The Weeknd in 2017?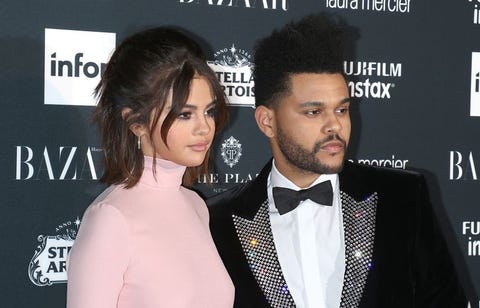 Selena's other long-term relationship was with singer, the Weeknd (Abel Makkonen Tesfaye). It lasted 10 months, ended in October 2017. According to The Cheat Sheet, a source revealed it was because the two couldn't find time to spend with each other, due to their conflicting schedules. Though, some speculated it could have been because of Justin Bieber.
The Weeknd alluded to details of his and Selena's relationship in his album, My Dear Melancholy, possibly admitting that he almost donated a kidney to her during her health scare.
Was Selena Gomez dating Charlie Puth in 2016?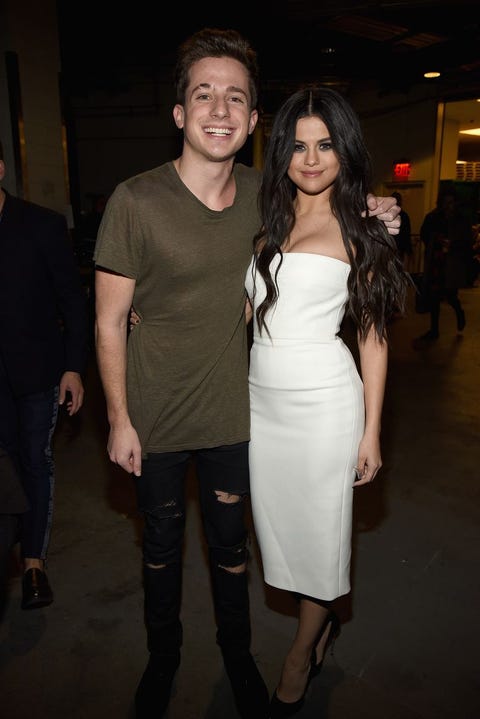 In October 2016, rumors swirled that Selena and Charlie Puth were becoming a thing. Together they recorded their hit duet, "We Don't Talk Anymore." Though they never admitted it at the time, Charlie sort of confirmed the fling in a 2018 interview with Billboard. He alluded to the relationship saying this of it, "Very short-lived, very small, but very impactful. And it really messed me up. I'm trying to put this the best way possible: It wasn't like I was the only person on her mind. And I think I knew that going in — what I was getting myself into."
Was Selena Gomez dating Samuel Krost in 2016?
That other person on her mind could have been Justin Bieber, or Samuel Krost, an NYU student and friend of Gigi Hadid she was also spotted with in 2016.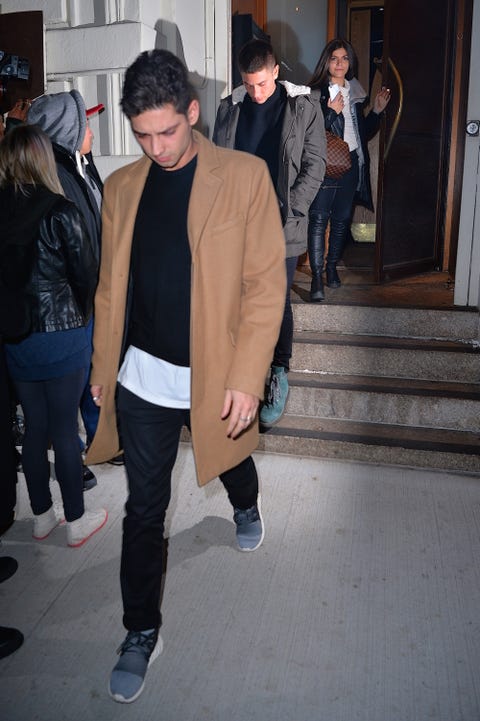 Though Selena never confirmed she and Samuel were actually dating, romance rumors were sparked after paparazzi captured photos of them holding hands on more than one occasion. Eventually, Krost did confirm they were dating, though.
In a 2016 Instagram post he quickly deleted, Krost said "Selena is a real girl with a real heart and real feelings. All you superficial who are just unhappy with your love lives understand that love is real. Although we have ventured on separate paths, at least I know that love exists. I love you, Sel."
Was Selena Gomez dating Orlando Bloom in 2016?
In 2016, Selena Gomez was also briefly linked to Orlando Bloom, though they've both denied that was ever really a thing. The rumors came after photos of Orlando and her getting cosy in a Las Vegas nightclub after Gomez's performance surfaced online, but those images were so blurry that you can hardly identify anybody, except, maybe, for the dress that Selena was using. Orlando was already dating Katy Perry at that time, who remained unbothered, chalking it all up to conspiracies and rumors.
Soon after the rumors started, Katy Perry and Selena killed them with kindness. According to Katy, there's seems to be no bad blood between them. The "Teenage Dream" singer shared an article written by Bloom (Lego-yaaaaas) about the education crisis in Ukraine on her Twitter page, imploring readers to contribute to something positive and "#dontfeedthebeast."
Gomez quickly retweeted Perry's post and added a "praise" emoji, likely indicating that there's more to the story than meets the eye.
Later that night, Gomez shared another tweet to seemingly address the situation and simultaneously promote dance track "Kill Em With Kindness" off her most recent album. "#killemwithkindness – one day they'll get it lol," she wrote.
Was Selena Gomez dating DJ Zedd in 2015?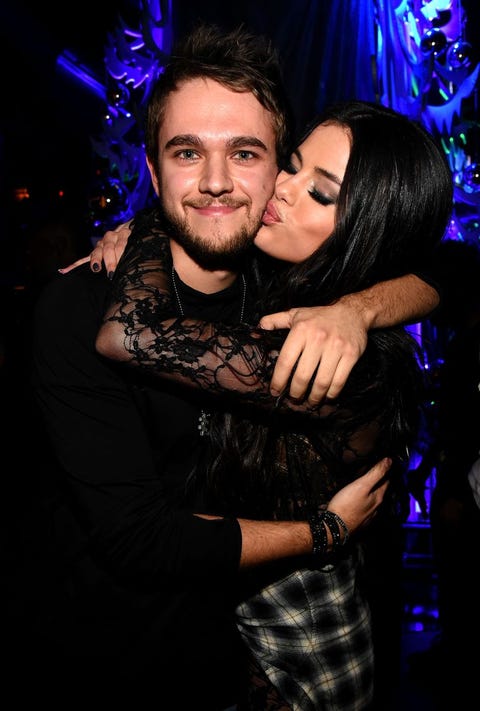 In 2015, Selena had a short-lived romance with German-Russian DJ Zedd. It only lasted a few months. In a 2015 interview with a New Zealand radio station, Selena said: " I adore Anton [Zedd] a lot and I definitely had a thing with him, which was nice." Later on, Zedd would also confirm his fling with Selena in a 2017 interview with Billboard, saying that due to Selena's celebrity status, the relationship was unlike anything he had ever experienced before. "People were hacking my friends' phones. I was pissed. I kind of knew what I was getting myself into. She is one of the most talked about people in the world, but I had no idea how much that would change my life."

Is Selena Gomez dating Niall Horan again? They were seeing each other in 2015
o to wonder if this means they are officially together. While the longtime friends have been rumored to have a thing for each other for quite a while, it seems like they might just be pals. "Selena and Niall are very cool with each other and are friends. They have flirted in the past but Selena and dating is just not something she is interested in right now, even someone she thinks that is so cool and nice like Niall," a source told Hollywood Life. "Selena will find love at her own pace and time, but with Niall, it's just not happening right now because she wants to be the best her before she shares herself romantically with anyone."
Remembering old times maybe? Back in 2015, Selena may have lived out every girl's dream and dated a One Direction member. After photos of the two dining together with a group surfaced online, rumors were buzzing that Selena and Niall Horan were dating. Further rumors that the two were spotted making out at a party fueled the rumor fires even more. However, Selena was quick to kill the rumor and said that they were just friends. When asked if she was dating him in a 2015 interview with Entertainment Tonight, she said "Oh my god! No. I love him, I always have. He's amazing."
Selena Gomez and Tommy Chiabra in 2014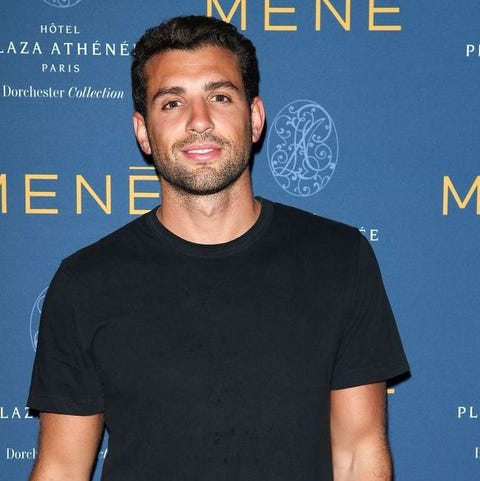 Selena was definitely testing the waters in 2014. That same year Selena also went on a few dates with Italian businessman Tommy Chiabra, the owner of a luxury yacht company. The two were spotted hanging in the south of France, but the relationship didn't last.
Selena Gomez and David Henrie in 2010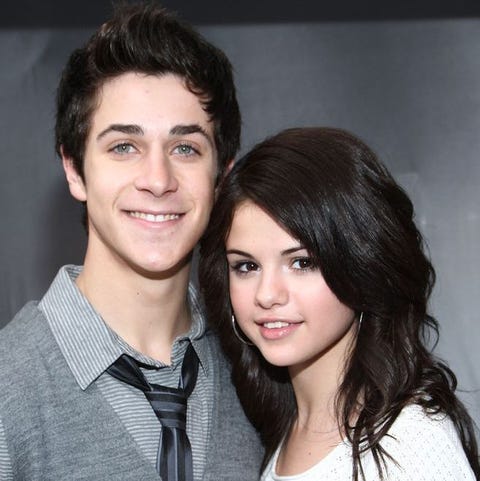 Selena Gomez and David Henrie may have played brother and sister on tv in the Disney show, Wizards of Waverly Place, but in real life, the two may have gotten pretty cosy. They were spotted on several dates back in 2010 and photographed after a dinner date in 2014.
Selena Gomez dated Taylor Lautner in 2009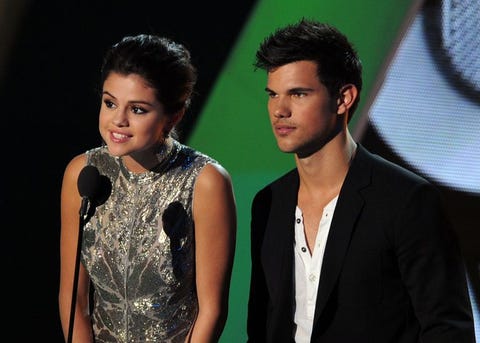 While most of us may have had trouble choosing between the hot vampire and the brave werewolf, Selena had none at all. In 2009, she dated Twilight actor, Taylor Lautner, letting us know she was definitely #TeamJacob. They spent lots of time together while they were both filming movies in Vancouver– Taylor, New Moon, and Selena, Ramona and Beezus. Unfortunately, they sadly split up shortly after they were both done with their projects.
Selena Gomez dated Nich Jonas in 2009
There's no shortage of hot guys that have been on Selena Gomez's radar, including recently married Nick Jonas. The two dated shortly after he split up with Miley Cyrus back in 20https://cyloop.com/miley-cyrus/09/10, even appearing as his love interest in the Jonas Brothers' hit, "Burnin Up." They broke up after only a few months, but Selena recently trolled Nick by reminding him about their awkward date to Central Park.
I guess we will have to wait a little more to know more about Selena Gomez 2019 boyfriends.
Advertising 650x90 (970x90)
You may like
In an interview with The Tonight Show Starring Jimmy Fallon, Selena Gomez revealed that he…